For to us a child is born, to us a son is given, and the government will be on his shoulders. And he will be called Wonderful Counselor, Mighty God, Everlasting Father, Prince of Peace.
Isaiah 9:6   (NIV)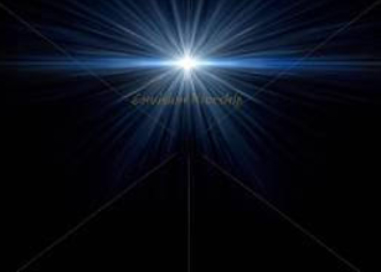 We celebrate the birth of our savior on Christmas day. The three kings followed that Christmas star to find the newborn king. Christmas is a season of jubilation and love. For all it is a season of merriment, gift giving and holiday traditions. We gather with family & friends to commemorate this special day.
Being a mother, I can't help but think of the joy & wonder the Blessed Mother felt on that day. Mary had conceived Jesus through the Holy Spirit, and carried Him inside her for nine months. Now here she was, holding the Emmanuel, born to take away the sins of the world.
I'm betting her friends didn't give her any baby showers. Yet Jesus' entry into the world was heralded by angels, shepherds and of course, the wise men from the East. Now fast-forward to 2020…
Maybe we don't feel like we have a lot to celebrate this year. Christ' birth gives us all the chance to realize that this holiday is not marked by what we've suffered or lost this year. We remember the love God has shown us all in sending His son in the midst of our pain. That's a memory to hold onto.
I am always filled with Christmas memories of twinkling lights, family, laughter, Christmas songs and lots of delectable foods! Riding around to see all the sparkling Christmas decorations was always a highlight of my holiday season. I would be so sad when all the lights came down in January.
For me, Christmas really is the season of light! It still is…no matter what happens in life, Christ is still right in the center of our life. Let's hold onto those memories during dark times. God will bring us to a new light. Wait for it!
Who can forget all the special Christmas T.V. shows? We would wait for them every year as children. Even though my favorite was Rudolph the Red-nosed Reindeer, one of the scenes from A Charlie Brown Christmas is so precious to me!

Charlie Brown:  Isn't there anyone who knows what Christmas is all about?
 Linus:  Sure, Charlie Brown, I can tell you what Christmas is all about. Lights, please.
 "And there were in the same country shepherds abiding in the field, keeping watch over their flock by night. And lo, the angel of the Lord came upon them, and the glory of the Lord shone round about them: and they were sore afraid. And the angel said unto them, 'Fear not: for behold, I bring unto you good tidings of great joy, which shall be to all people. For unto you is born this day in the City of David a Savior, which is Christ the Lord. And this shall be a sign unto you; Ye shall find the babe wrapped in swaddling clothes, lying in a manger.' And suddenly there was with the angel a multitude of the heavenly host, praising God, and saying, 'Glory to God in the highest, and on earth peace, good will toward men.'"
That's what Christmas is all about, Charlie Brown."
That little speech that Linus gives caused Charlie Brown to walk away joyful and full of hope. Being reminded of what we really celebrate at Christmas gives us a sense of awe.
Let's celebrate Christmas 2020 with that same feeling of awe. Then the name of this blog post can truly resonate in our hearts. Joy to the World…Joy to Us!
A blessed and happy Christmas to all!
See you in 2021!
Dear Lord,
You came into our world as a baby and spent the rest of Your human life showing us how to live so we could spend eternity with You.
Our life is different now trying to fight this virus. Celebrating Your birthday will be different this year too. Let us hold tight to You…the source of all life… and true reason why we celebrate Christmas.
Help us find joy during this dark time remembering that You have already overcome the world.
After clicking, please read through past blogs and find more about my books & fitness tips!
You can also follow me on Facebook, www.facebook.com/mlvarga/