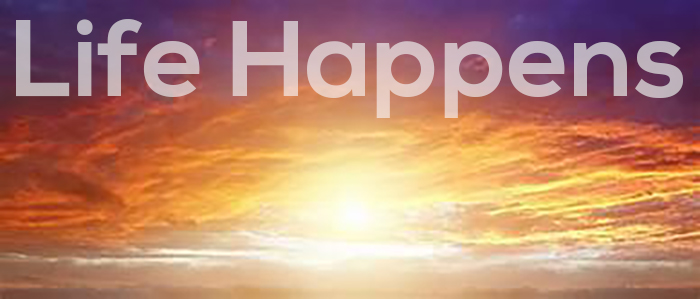 For I know the plans I have for you," declares the Lord, "plans to prosper you and not to harm you, plans to give you hope and a future. Then you will call on me and come and pray to me, and I will listen to you. You will seek me and find me when you seek me with all your heart.
Jeremiah 29 (11-13) NIV
We make plans for everything in our life. Life literally revolves around the plans we make…from the time we wake up in the morning. We plan how (or if) we'll nourish our body, what we'll wear to work, what time we need to leave to be on time, and how we'll get there. Those are just a few of the plans we make every day in the first hour after we rise.
I'm single, so I just need to make those plans for one person. If we're married with children at home, then our schedule needs to coordinate with one or more other sets of plans. I grew up in a family of six children. God bless my mother! I don't know how she did it.

After we take care of our daily plans, we can move on to plans that will achieve our goals and dreams for our future and our family's future. That's the time to remember that God's WILL for our life trumps any specific plan we may have.
We can make the most educated preparations. We can use our common sense and listen to the advice of family and friends. However, we'd be well-advised to take it to the One who loves us most of all.
May the Lord direct your hearts into God's love and Christ's perseverance.
2 Thessalonians 3:5  (NIV)
Following God's plan for our life is the way to ensure it will be successful. Make a habit of asking before every decision…"Is this what the Lord would want me to do?" Then follow that plan! Still no clear answer? Then keep asking until your heart feels God's approval of the plan. He'll honor the fact that we consulted Him…even if our plan is a little off base. Just keep the communication line open!
Therefore everyone who hears these words of mine and puts them into practice is like a wise man who built his house on the rock.  The rain came down, the streams rose, and the winds blew and beat against that house; yet it did not fall, because it had its foundation on the rock.
Matthew 7:24-25 (NIV)
 We shouldn't just pray for the Lord to change our circumstances…our problems and challenges. Let's pray that God will change US to make us better equipped to navigate our challenges. We could all benefit from an instant miracle. Perhaps the Lord is showing us a way to live an extraordinary life despite our circumstances.
Let's lean into the Lord as we try to determine His plans for our life. His plan is usually not immediate, but slow, resolute and determined. It will require faith and trust on our part.
Trust in the Lord with all your heart and lean not on your own understanding; in all your ways submit to him, and he will make your paths straight.
Proverbs 3:5-6 (NIV)
Believe that God has a specific plan for our life. That will always include assisting others on their life journey…and that's what makes the journey so rewarding!
Dear Lord,
 Remind us to check in with You on all of our plans and goals. We know that You have an incredible plan for us to bring Your love to others, while still accomplishing our goals and dreams.
Yay!!! 
A friend showed me how to eliminate robo comments and still allow my subscribers to comment on my blog posts. So you can once again comment directly on my website!
Once you are on mvarga.com, you can subscribe to receive future blog posts, read through past blogs and find more about my books & fitness tips!