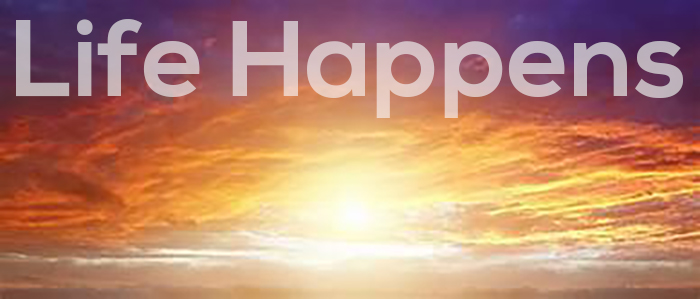 Instead, speaking the truth in love, we will grow to become in every respect the mature body of him who is the head, that is, Christ.
Ephesians 4:15  (NIV)
If we look at our TV, our newspaper, our laptop or our phone…we see a lot of discussion about certain classes or even races being privileged and entitled. Are we not ALL privileged and entitled? We should be.
I recently went to my 50 year grade school reunion from St. Raphael, the Archangel Catholic School. The reunion began with the regular Saturday evening Mass…with 5 rows of pews reserved for me & my classmates. It continued with a tour of the school and a social.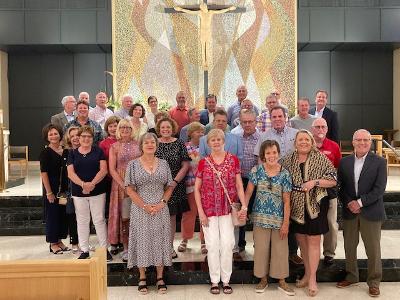 I felt very privileged to be a part of the 1973 graduating class. All of us had quite literally grown up together. We started together at 5 or 6 years old as 1st graders. We went through our awkward adolescents, and then began puberty, graduating from 8th grade at 13 or 14 years old.
We were all privileged to attend St. Raphael because our parents thought that a Christian education was paramount to our upbringing. They believed the curriculum would teach us all the scholastic requirements, while also teaching us what God expected of us and how to love others.
We learned 'reading, writing and arithmetic' like every other child our age. We also learned about the holy sacraments and traditions of the Catholic Church. Most importantly, we learned that we were a part of God's family; that He loved us dearly; and was expecting all of us to love and help each other.
We ought always to thank God for you, brothers and sisters, and rightly so, because your faith is growing more and more, and the love all of you have for one another is increasing.
2 Thessalonians 1:3  (NIV)

It was sort of surreal seeing each other after all these years. I recognized most everyone. I brought my walker instead of my cane so I could move quickly. I was prepared with my two-sentence explanation of what had happened to me….but no one even asked!
My brain injury was 26 years ago. Perhaps they had already heard. Perhaps they were just being kind. Whatever the reason, I was ecstatic to just be part of the group again and not have to talk about my own misfortune.
We all have misfortunes in life. Mine just happen to be very visible. After 50 years, I'm certain that my graduating class had their share of life adversities. We all however had the privilege of growing up in a school that taught us to lean into God when things got difficult. We learned how to make lemon aide out of our lemons.
And in him you too are being built together to become a dwelling in which God lives by his Spirit.
Ephesians 2:22   (NIV)
Jesus Christ gave His life for all of us by dying on a cross. He was resurrected to a new life, allowing us to spend eternity with Him. Because of this, if we believe in Him, we are entitled to live our life after we die in the paradise He has prepared for us.
Entitlement is defined as having a right to certain benefits or privileges. I'm not referring to 'government entitlement programs'. Nor am I talking about entitlement based on riches, talent, social class or race. All of those seem to have a negative component attached to them as they leave specific individuals out.
I'm talking about our entitlement as children of God. If we are faithful to His precepts for our life…then He will be faithful to us. Then we will all be entitled to live with Him forever…no matter what group or class we belong to. And I am expecting to see all my classmates from the graduating class of 1973!
Dear Lord,
Thank You for giving us all the privilege of serving as a member of Your family. We know it won't always be easy. Sometimes we will even suffer.
Console and encourage us with the fact that as Your children we are entitled to live forever in Your kingdom.
As a subscriber, you can make comments directly on my website.
If you'd like to subscribe, once you are on mvarga.com, you can enter your email to receive future blog posts, read through past blogs and find more about my books & fitness tips!